Brand marketing to the other businesses is subtly different with that to the end customers.
Though engaging content is paramount for marketing campaigns, an effective strategy of publishing adds a great value to it.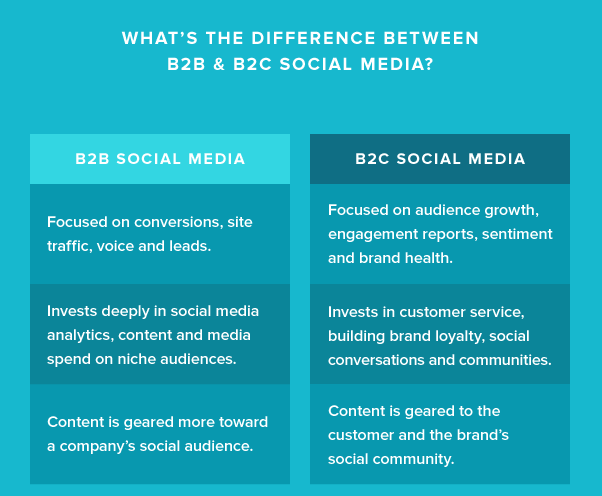 Now Social Media is the biggest game changer as it takes your brand closer to the prospects.
Special B2B marketing strategies on social media are proven to drive results differently!
A study conducted by The Manifest revealed that in 24% cases, after deploying social media marketing, the biggest challenge for their business was the absence of a specific strategy.
The importance of crafting optimized B2B marketing strategies on social media is now more than ever as the social media marketing reaches the decision makers.
Though it's a challenging task for the marketers, the following list of 27 proven B2B social media best practises & strategies will create a better brand awareness and will also fetch a greater ROI.
1. Starter Mission, Choosing Your Niche and Optimizing for them

2. Create an amazing profile with amazing Bio, Keywords, Hashtags and Links

3. Stick to a design theme

4. Type of Content

5. Share customer testimonials and reviews

6. Model content that works

7. Add call to actions to every post

8. Increase content engagement with contests, famous hashtags

and latest events

9. Look what your competitors are doing

10. Best time to post

11. Use the best design tools and apps

12. Engage with your followers

13. Understand the engagement algorithm

14. Understanding Hashtags and Tags

15. Posting Consistently to get organic followers

16. Find top 20 relevant and powerful influencers

17. Connect and reach out to them

18. Run Social Ads

19. Funnel Optimization & Retargeting your customers with social

media ads

20. Go Live Streaming on Facebook & Instagram

21. Get verified

22. Build trustworthy long term relationships

23. Making money from your social media account

24. Selling products and services

25. Calculate Your Metrics:

26. Use different channels to achieve different goals

27. Promoting personal profile as well
Let's discuss each of these strategies in detail and the way they influence your brand
#1 Starter mission, choosing your niche and optimizing for them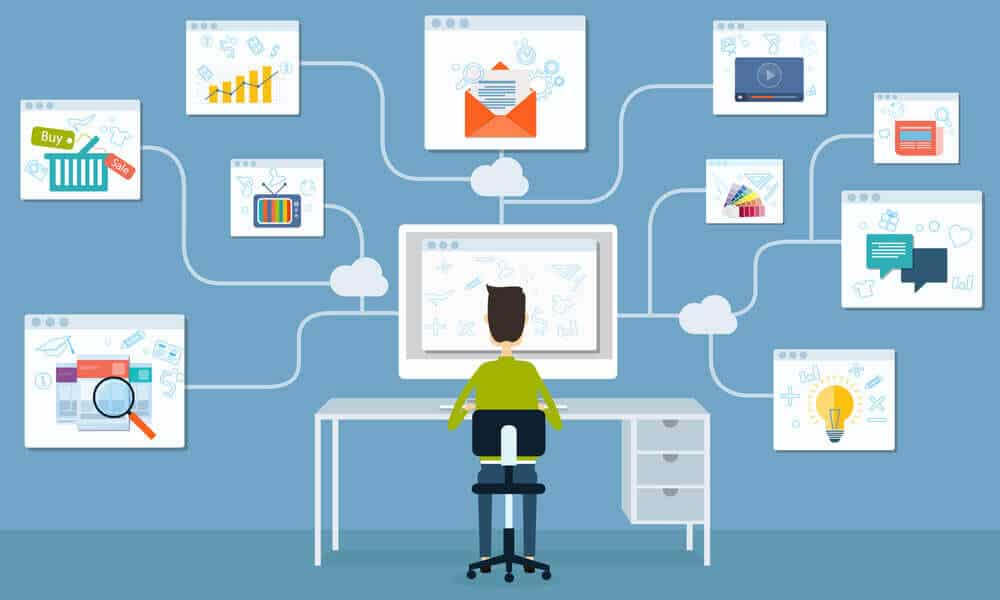 B2B social media marketing statistics and the analytics suggest that smaller the focus, the easier it is to deliver meaningful results.
Reaching the niche B2B audience might be a struggle for various companies with Social Media Marketing but it is time-tested to provide spectacular results.
Optimizing the content and the campaign for your specific audience is sure to deliver better results.
#2 Create an amazing profile with amazing Bio, Keywords, Hashtags and links
An attractive and inviting profile with complete bio not only engages the clients but also builds a better trust if it is timely updated.
The keywords and external links are a great way to appear ahead in searches.
The hashtags-considered as SEO of the Social Media world, play a vital role in promoting the brands as they increase reach and visibility by connecting you with organizations of similar interests.
#3 Stick to a design theme
Color patterns and a similar theme in content and the advertisement is a great strategy to create an easily recognizable brand image.
The thematic approach in social media marketing makes one readily identify the brand without even looking into the details.
Quickbooks have used this approach all in endeavors and this snapshot from their instagram page elaborates the design theme concept better.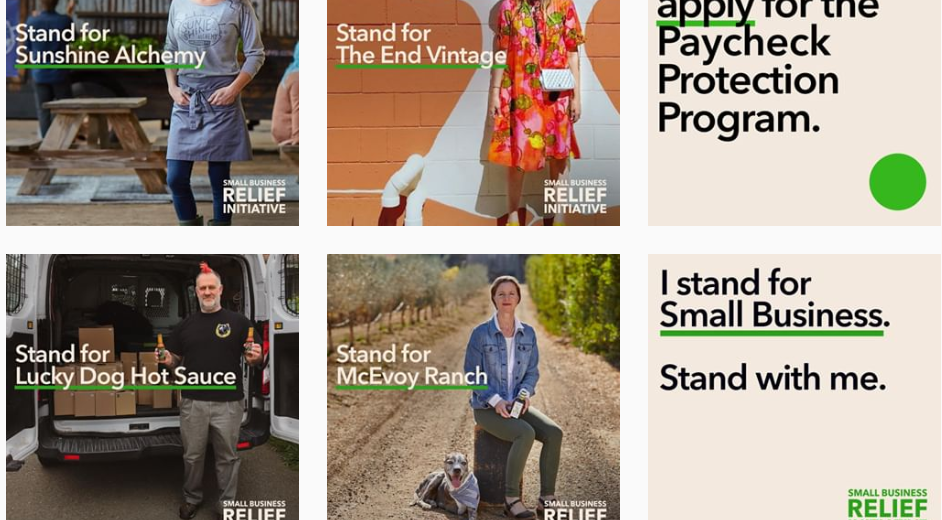 Their posts videos and the paid advertisements use same theme for better recognition
#4 Type of content
Content marketing is an important part of a successful B2B social media strategy as it gives clients the information they require to make informed-decision.
Better a company is at content marketing, the better they will be their social media presence and brighter the chances of conversions through their marketing campaigns.
Answering the queries session, sharing an ebook, thanking the clients, running contests are some great strategies for client engagements.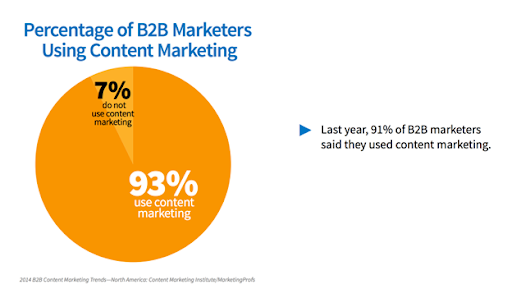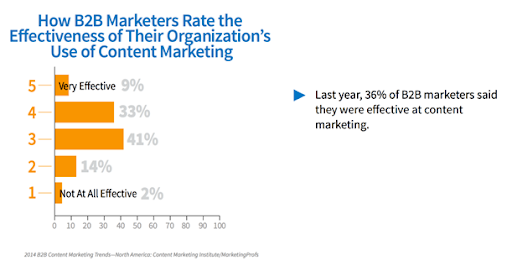 #5 Share customer testimonials and reviews
Even being perfect strangers, people tend to believe the views which other people have towards a product or a brand.
The reviews and testimonials are an effective tool in B2B marketing strategies on social media as it not only highlights your customers' view but also builds trust for your brand.
Vendasta study revealed that 92% people read testimonials before making a purchase and BigCommerce examined that use of customer testimonials roughly enhances the revenue by 62%.
#6 Model Content that works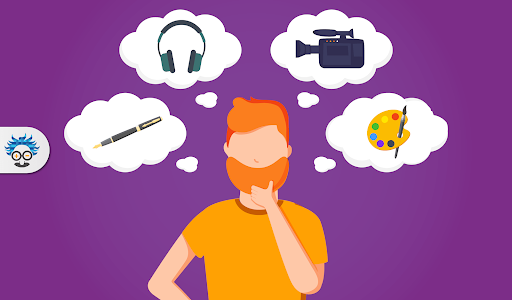 Without a strong and diverse content strategy, there is a strong risk-factor of falling behind.
Out of the various ways to engage with your posts like infographics, podcasts, live streams, webinars, ebooks; user generated content is also a great way to express the brand's love & care for its customers.
#7 Add call to action to every post
Using a strong persuasive, clear & concise verb that provokes emotions and enthusiasm must be used for the CTA button. Don't hesitate to be creative in this approach and make sure that all the posts are integrated with some of the CTA buttons.
The Delhi School of Internet Marketing study revealed that personalized convert 42% more visitors into leads than untargeted CTAs.
#8 Tips to enhance content engagement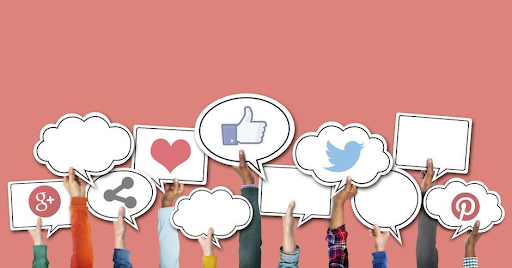 Different contests, using famous and trending hashtags, creating and making your hashtag trend on Social Media, content based on trending events are a great way to attract attention and expand the digital presence through social media.
#9 Keep an eye on the competitors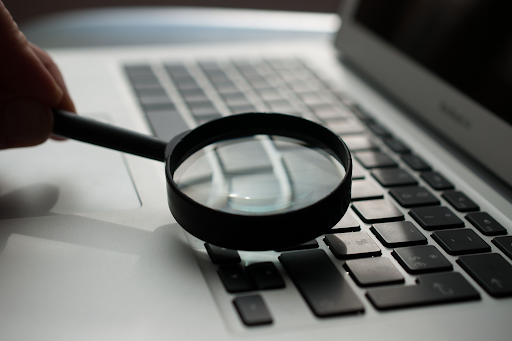 The age-old saying that "keep your friends close but rivals closer is still beneficial in this digital world. Learning from their practises, the way they are expanding their presence and attracting customers must be closely watched.
#10 Best time to post
More than 90% retail brands use 2-3 Social Media accounts and the 2.3 billion users of social media are from varying time zones and also log-in to them at different times. Therefore researching your prospects and their usage is quite essential.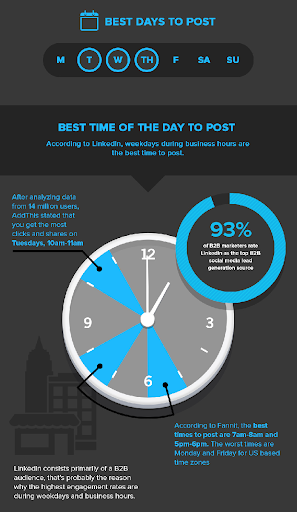 Best days and time for linked in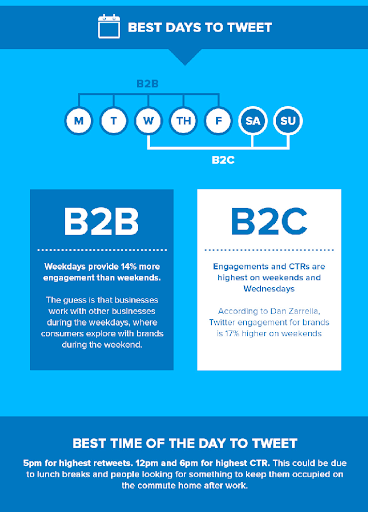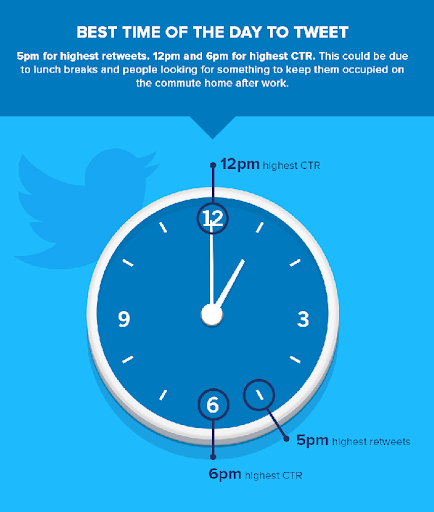 Best days and time for Twitter



For Facebook: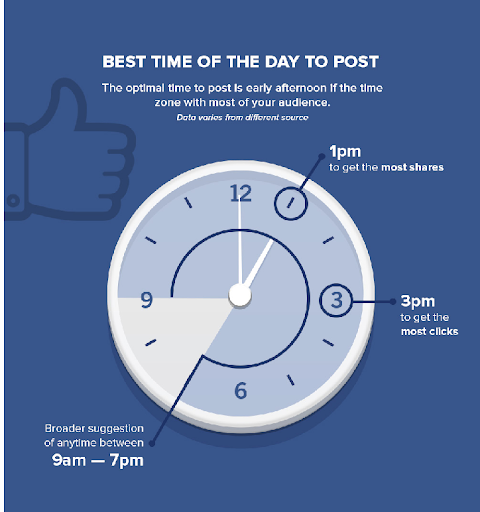 Posting on Thursday at 8PM is found to get the best post engagement on Facebook
Images and Statistics from : source
#11 Best design tools with copyright images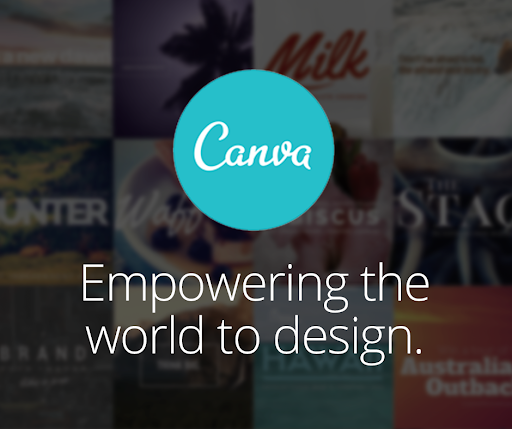 To get an engaging post designed without prior designing knowledge, Canva can help in getting professional level images easily and with copyrights.Application like Buffer ease the content management on social media with several convenient features.
#12 Engage with your followers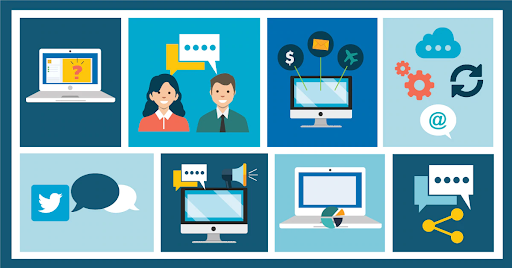 In addition to keeping the profile updated with effective & strategic content, always keep a timely and healthy engagement with your followers. Live Sessions, Webinars, Contests, Quizzes, Games, Polls are some easy and effective methods for it.
#13 Understand the engagement algorithm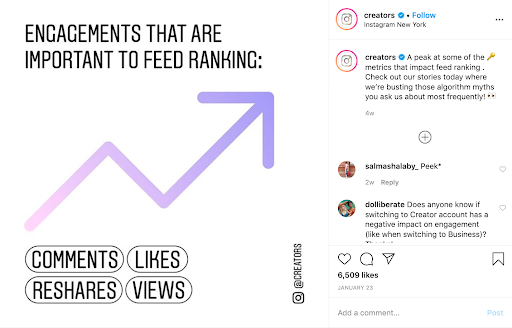 Social Media algorithm is about deciding what to show (or hide) the user and sort the posts accordingly, based on the relevancy for him. Based on the user behaviour, the algorithm determines the content to be displayed. Understanding this concept, the roadblock to marketers-the algorithm, can be outsmarted. Asking questions to raise engagement, tagging other accounts in the posts, right hashtags, optimising the post timings leads to a greater engagement and the better engaging posts are shown above by the algorithm.
#14 Understanding hashtags and tags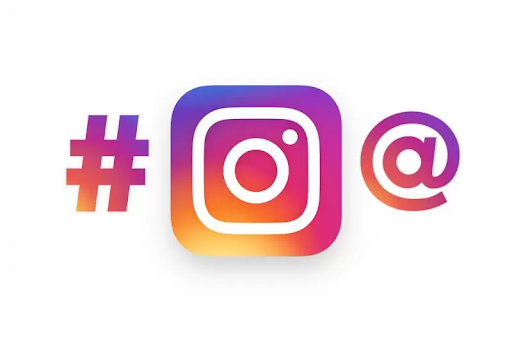 Simply stated tags refer to the account/person with which you initiate the conversation/discussion or bring them into it. While the hashtags are the reference to the topic of discussions. The use of tags and hashtags subtly changes across different platforms but the underlying difference is the same as stated.
#15 Posting consistently to gain organic followers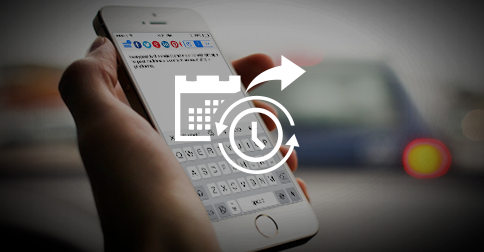 A fresh and updated profile has its own charm and builds a trust in the followers for the brands. A timely updated profile with the different types of contents gives a perception that the business process is going on and the brand is actively executing its tasks and naturally gains the followers.
#16 Find top 20 relevant and powerful social media influencers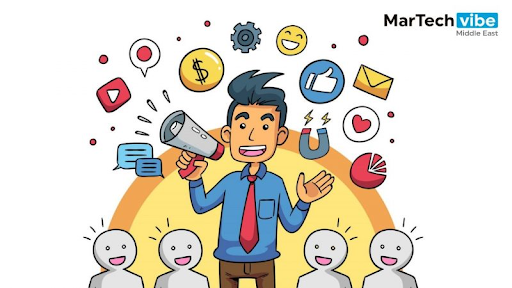 Image Source
Social media influencers have an effective audience base and therefore can prove to be a powerful platform for expressing your brand's story. As they are not connected to your brand anyhow,their opinion conveys a better message to the audience. Connecting with the relevant influencers and asking for brand promotion will get greater leads.
#17 Connect and reach out to them
Social media influencers have spent years in developing their audience base and have a solid understanding of that media platform. They are a great storyteller and effectively communicate without being sounding salesy. Improving the buying decisions with their unbiased opinions, the influencers have a capacity to weave your brand's message into their style and tone to make the promotional message look authentic.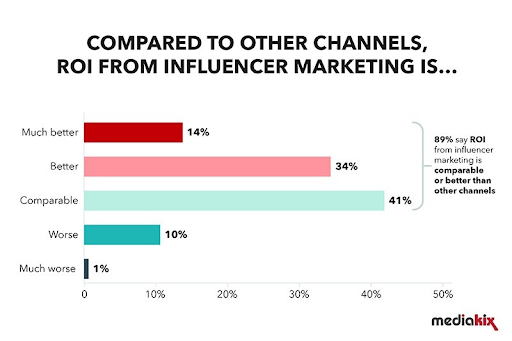 #18 Run Social Ads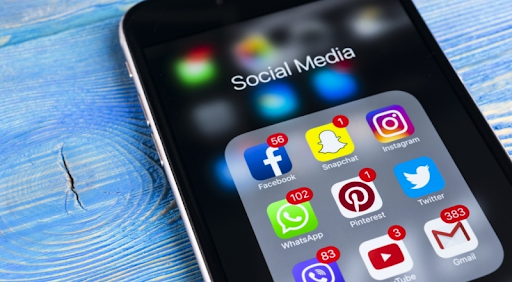 An effective tool of social media marketing- Social media ads are a cost effective tactic to get the followers immediately to your page. 72% of the B2B marketers are using social media ads and 27% internet users have agreed that they found a new brand from these ads.
Use high quality graphics and content to create a better impression for your brand.
#19 Funnel optimization and retargeting with social media ads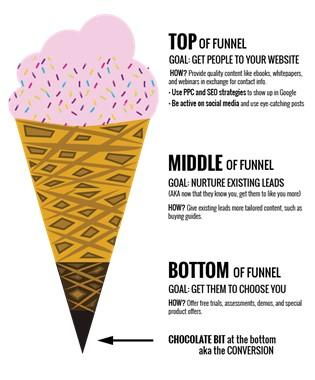 In order to get the best out of the ad campaign, it's important to understand your market funnel first. Social media provides an excellent opportunity to capture new leads and move them through your marketing funnel. Deploying different promotional strategies for different funnel stages will maximize the advertising results
#20 Go live on Facebook and Instagram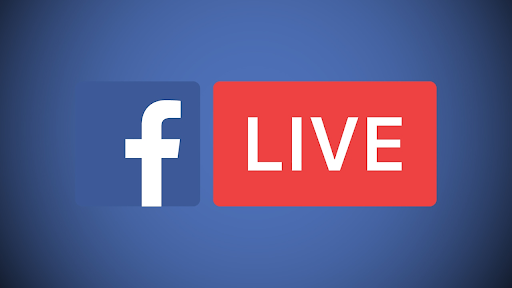 The cost-effective, real-time engagement video strategy, finds and connects with your audience with an exclusive content. Creating a greater exposure for the brand awareness, live streaming boosts the performance of the marketing campaign and the video thus produced can also be repurposed later.
#21 Get Verified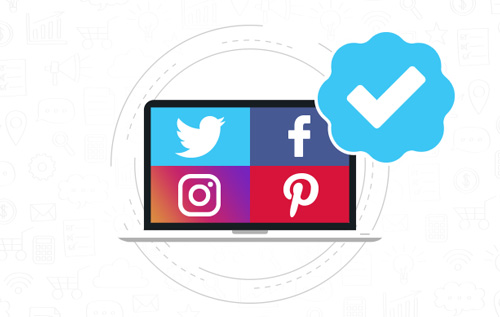 Getting the accounts verified on social media is a massively important step to develop trust towards your ID or brand page as the 'check mark' gives instant credibility and social proof when anyone searches the business/personal id online. Getting the verified badge is a simple, few-steps process but the impact it creates is monolithic.
#22 Build trustworthy long term relationships
While expanding the digital presence and getting leads, in place of just a quick conversion, the target must be on creating a brand credibility and long term perspective in mind. Engaging and allowing them to experience the brand and making them feel special by responding to their every concern are few small steps for this.
#23 Making money from Social Media account
Promoting your own products/services and related information, affiliate marketing of other products, promoting brands and YouTube channels are some of the ways to generate additional revenue from your social media handles.
#24 Selling products and services
A study by Lyfe marketing revealed that 74% people relied on social media for the necessary information to make future purchases and 43% are more likely to purchase a product after knowing about it on social media. With a great ROI and ease of execution, selling products of social media is a wonderful option.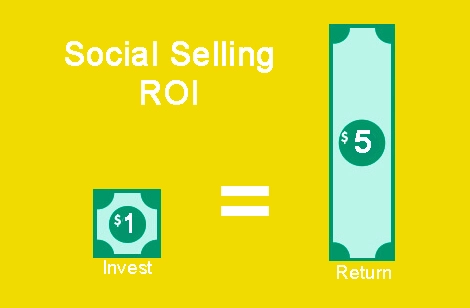 As per the Lyfe Marketing Study. Image Source
#25 Calculate your metrics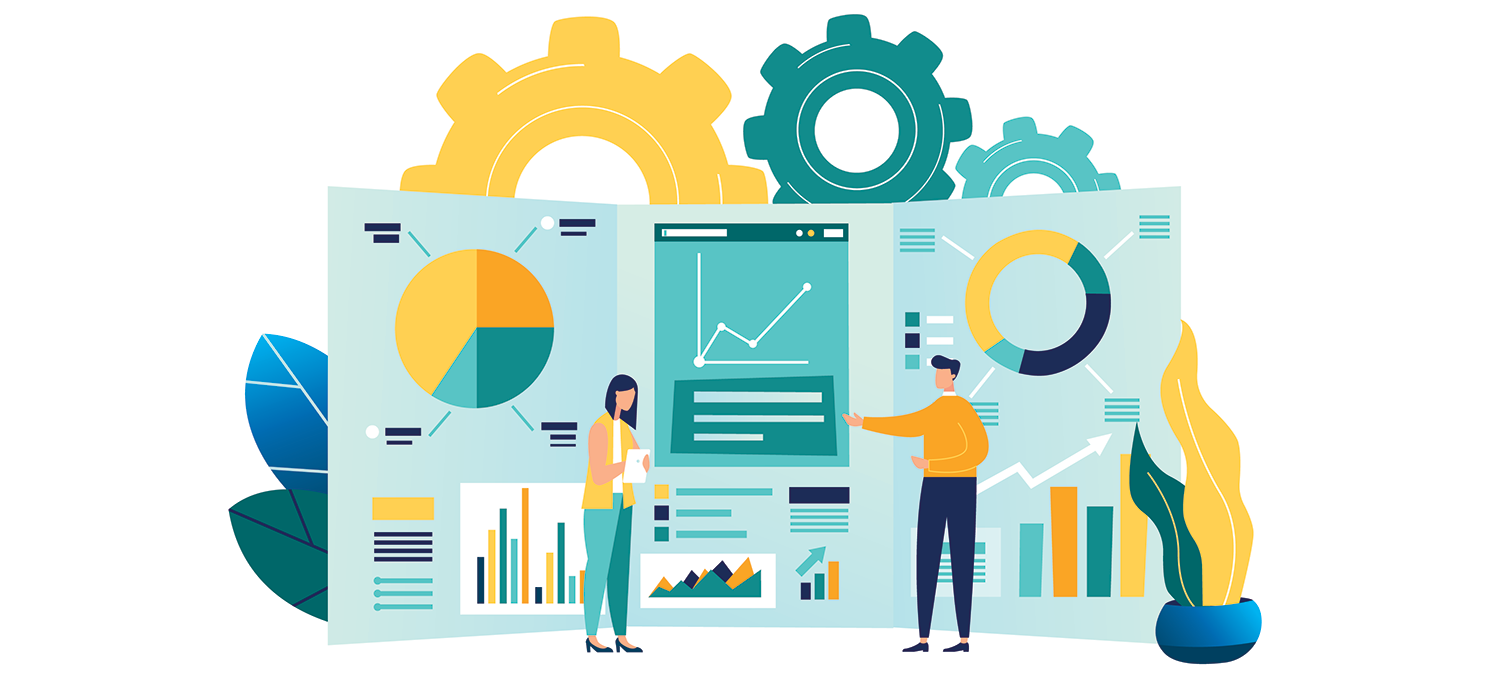 The reach-organic and paid, impressions, engagements, clicks, follower counts, new leads form social media and the conversions must always be timely checked to measure the level of success of each campaign. It tells how well the strategy is performing and will keep you aware of the social profile and brand health.
#26 Using different channels to achieve different goals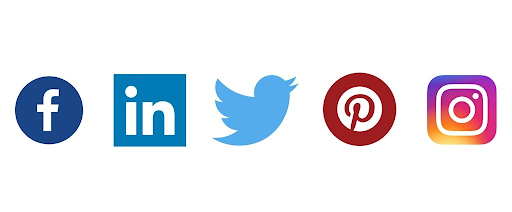 Because of different facilities and user base, the different social media platforms must be used for different purposes. Pictures and stories can be better explained on FB & Instagram so they can be used for creating brand awareness. For B2B lead generation Linkedin is the best, followed by Twitter.
#27 Promote Personal Profile
For B2B business, promotion of the personal profile is equally important as the emphasis of Company Profile. Whie B2C models do not require much attention for personal profile promotion but the B2B model demands that. This strategically important point must not be overlooked.
The above list of strategic steps cover all the important aspects influencing the B2B business and the effective and timely execution will deliver a better result with a perceptible difference.

Writer: Nishtha Maheshwari
About Me: CEO @ PinkPowerCo, We are a marketing agency that builds a Growth Engine for businesses with Marketing & Sales Technology and Inbound Marketing to get better ROI & DRIVE CONVERSIONS. Our core services are Social Media Marketing, SEO, PPC, Display Ads, Inbound Marketing, Content Marketing, Linkedin Marketing, Email Marketing, Marketing Automation, Websites, Landing Pages & Blogs Development, CRM Implementation, Analytics & Metrics with MarTech Setup & Implementation. We are also Hubspot Partners.