Around 300 hours of video is uploaded every minute on YouTube.
'The State of Inbound Report' states that 48% of all marketers are planning to add YouTube to their marketing strategy over the next 12 months.
Youtube marketing is a big deal. It's a channel that gets you user attention, traffic and positioning like no other can.
Whether a business is small or big, no marketers should miss out on this gigantic audience.
YouTube marketing will build a greater trust with customers, create a strong digital presence, and will boost your brand value.
Actor, Director, Producer Will Keenan once remarked,
"It's not what you upload; it is the strategy with which you upload"
Strategy has always been prioritized above content as,
"A vision without strategy remains an illusion."
This article will give you 10 ways in which you can use youtube videos to drive growth in all aspects of your business, from sales, to marketing, brand building, customer nurture and onboarding, hiring good talent etc.
Here are 10 growth strategies for your next YouTube Marketing campaign, that will boost your brand, build trust with customers and create a social proof.
1. Create promotional videos on youtube to promote your products and services
2. Create demo videos or how to use videos of your product
3. Create videos out of your blog posts to increase engagement
4. Optimize your funnel with short videos that answer a customer's pain points. These videos are then implemented with a marketing automation system and inbound strategy to nurture your leads to become paying customers
5. Onboard your customers via video series
6. Case study or client testimonial videos
7. Upload webinar videos and promote them via email. Webinars are great way to build trust with your customers
8. Go live and increase engagement with your followers
9. Attract best talent with inside company videos
10. Employee onboarding videos
Let's discuss how each of these strategies affects your business growth and how you can apply it.
Create promotional videos on youtube to promote
your product and services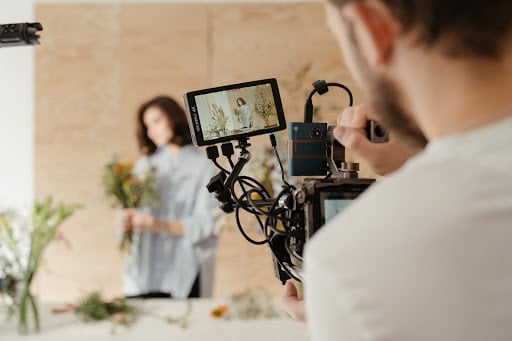 As audiences are fragmented and the media continues to be getting more dynamic day-by-day, breaking through the clutter has never been more challenging for business promotion.
Promoting the brand and creating a higher awareness to get more sales is best done through video promotion as it conveys better than text.
Videos are proven to boost audience engagement and have the highest ROI in the market, so are a great investment.
Along with explaining things faster, the elegant and engaging videos can be used at several social media platforms with the same positive results. Such multi-platform videos can yield endearing and enduring impact for your brands.
Studies have also revealed that if a video and a related text is there at the same place then 72% will prefer the video to know about service. Only 20% of the text is read online while other information is sought through images and info-graphics but especially through the video.
Video content is the most effective tool of marketing and YouTube is the best platform for the purpose. Promotional videos on YouTube are necessary if the goal is to attract greater sales.
Create demo videos or how to use videos of your product
Explainer video, unboxing videos, product demo videos and how to use your product effectively videos, have been the game changer in many industries such as cosmetics and beauty, electricals and electronics and automobile and many many more.
These videos are not really crafted or built in a studio.
They are made by real people who use your product and show others how it can be used.
A fairly simple concept but how well this connects with your audience is just amazing.
Immediate traction, immediate following and immediate sales is what this strategy gets you.
To make this strategy work, use influencers, bloggers and industry experts who can make these videos on your behalf and share it with their youtube channel subscribers.
This strategy in turn builds a psychological liking for your product which results in eventual sale.
Create videos out of blog posts to enhance the engagement
Videos add an additional element to your blog which increases the interest and engagement.
It's a common saying in digital marketing slang "Google loves Videos." The websites with a mélange of info-graphics and especially the videos are ranked higher in search results.
If you have placed a related video at the landing page of your website, you are 53% more likely to appear on the first page of Google search results.
Study conducted by Oracle states that videos increase the time spent on a webpage by 100%.
As the video or the embedded YouTube link stands out in midst of text, audience will be more inclined to stop for it and will end up in engaging the content

Millennial is the most tech-savvy generation of the digital age and they like to view rather than read.
Creating the original video content and limiting it to 2 minutes are the best practices to follow and uploading them on YouTube is a great audience driving factor.
Repurposing the previous videos to be used for current purposes is also a better practice.
Videos for Funnel Optimization and Inbound Marketing
Video marketing and Sales funnel are two most effective tools of client acquisition; and together, they form a highly effective and strategic combination while helping your prospects in building trust with your brand, and see your products/services as the solution for their problems.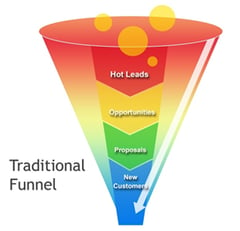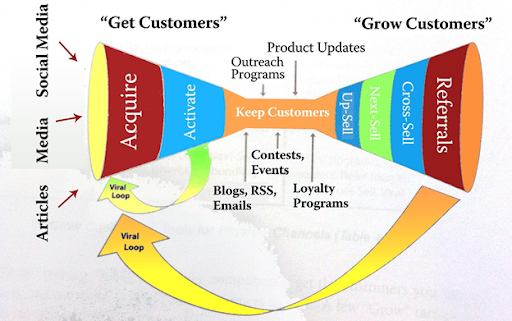 Each step of the funnel is confronted with uniquely minded customers with different motivations so a successful combination of these two requires a highly customized content in the following way:
1. Create Awareness at the top of funnel:
The introductory step is an opportunity to help consumers recognize a distinct challenge to be alleviated. Before starting selling your services, you need to lead them to a conclusion that something important is missing from their life. Explainer animations, Educational, and Problem-Solution kind of videos are perfect at this step.
2. Drive Consideration at middle:
Present your product as the sure-shot solution to the challenges identified earlier and use the undivided attention here, and focus on providing detailed information about your products and why it is better than others. Small product description videos are best at this stage.
3. Decision time at the funnel bottom:
It's the time to capture those leads that have followed your interpretations so far! For closing the deal use smartly designed high-quality videos for converting leads into customers. Customer testimonial videos, Demos, Webinars are the best kind of videos at this stage.
This funnel optimization coupled with marketing automation strategies gets you paying customers fast and easy!
Customer Onboarding through Video Series
UX & Strategy Consultant, Samuel Hulick once remarked,
"User onboarding is the process of increasing the likelihood that new users become successful when adopting your product."
Simply stated, customer onboarding is properly and effectively welcoming new clients to your business and setting them up with the knowledge/tools which they need in their life.
Video onboarding has several leading edges to build the face-to-face relationship, no need to coordinate the schedules.
Video series and Video libraries offer greater flexibility and autonomy.
The types of video for the purpose include:
Customer testimonials (explained in more detail below)

Product solving videos

Best practices

How to use

New feature launch

Industry specific videos
But make sure that clients have a way to get in touch with you at the end of the video i.e. always add a call to action.
Case study or client testimonial videos
With a large number of businesses running targeted advertising campaigns, a majority of them are from unheard-of brands. Customer testimonials create a greater trust with the brand and thus help in business growth.
According to Search Engine World, 92% of customers trust peer-recommendations.
Animoto study revealed that 93% look to other testimonials when making a purchase.
As discussed earlier, Videos are a better engaging tool so testimonials in video form are highly beneficial for the businesses.
Webinar Videos to build trust with customers
Not only an effective marketing tool, Webinar videos are also a strong platform to develop better relationships with customers, and this relationship is what defines the success of businesses now.
When clients trust your business and like the product, enhanced sales are a natural result.
How Webinars strengthen the relationships with customers:
Connecting with clients on a personal basis means you become a real person for the prospects.

Customers love finding something new and such webinar gives you the chance to tell more about your product USPs with visual aids

You can show how the product works and is better than others
How to find customer-centric webinar topics
Finding a topic that really interests your audience is an effective way to build better relationships, and requires thinking about the audience first.
Following points must be pondered for it:
Checking website/blog analytics for the most popular topic

Blog and social comments to know challenges and concern

Asking sales/support team to know about common pain-points

Asking clients to submit own questions and discussion topics
Go Live and increase engagement with followers
Live streaming is a new dynamic medium that digital marketers are leveraging to expand world-wide audience.
The Livestream study revealed that 80% of the people would like to watch a live video than read the blog on that topic while 82% voted for live-streaming content in lieu of social media posts.
Live streaming has emerged as an incredible way to build a true community of audience around your business and Social Media Examiner has reported that half of the businesses have used live video in some capacity in 2019.
Attract best talents with your company culture video
One company culture doesn't fit all but a great video shows your style with all its distinct values.
It is a great way to express your creativity, best perquisites, the level of hardness to get into, and an overall perspective to make others look at your business.
It tells the potential applicants about your company and what you stand for. It sets the expectations and makes it easier to decide if you are a good fit for them or not.
The industrial stereotypes, many times create a prejudiced perspective for a company, which is easier to deal with such videos.
One can tell more about their story apart from product/services.
But the most important benefit being offered is recruitment of top talents as no talented person would like to work for a boring company!
Employee onboarding videos
The popularity of video content has inspired several companies to develop their employee onboarding process.
These videos are a great way to assist newly recruited members in understanding your culture and feel bonded to your company.
An effective onboarding process makes the difference between an employee who struggles at the start and the one who easily and seamlessly integrates into the team giving value immediately.
These videos not only highlight your company culture to the newbies but also make them learn about what is expected from them.
This video on work-life balance at BambooHR showcases the above point - watch here
The video developed by Google showcase the company culture and experience from several interns making it seem like a great fun in working there.
Result of YouTube Marketing
This is all how you can leverage the YouTube platform to start creating a list of peoples who might be interested in your product/services.
People highly engaged with your videos have much brighter chances of being your long-term customers.
By developing quality content videos and uploading them on YouTube Channel, which resonates with your prospects, and using the bulletins and ads can greatly increase the ROI.
If used right, YouTube can prove to be a great way for promoting awareness of your brand and reaching a greater number of prospects.
Getting started with these following key steps, your YouTube marketing strategy is bound for sure-success:
Strategize your YouTube presence ahead of time & plan the videos in advance to get fresh content published regularly.

Create a variety of videos to target a wider audience at different funnel stages.

Take the time to engage with your subscribers and viewers with webinars, live talks, and try to boost engagement with every video.

Optimize your channel and the videos for the YouTube search engine to boost your reach.




Hope these strategies helps you in making your Youtube Marketing strategies that drives growth in all aspects of your business.