Your journey to true ownership over your digital sales and marketing begins here.
Eliminate the learning curve and understand what channel and medium works best for your business and how you can see growth by sticking to the plan.
"Growth is never by a mere chance; it is the result of forces working together". –James Cash Penny
This timeless statement must be kept in mind and the attention must be paid to growth strategy leading to a successful digital transformation of the business.
Transform your business digitally by providing exceptional experiences to your customer with a SOLID DIGITAL FOUNDATION.
A digital transformation strategy aligned to the growth of the company includes setting up:
360 degree view of your customer


Solid digital foundation with a Marketing & Sales Stack


Attract high value customer at low costs


Make every customer experience personal


Content marketing & velocity


Inbound & lead generation campaigns



Analytics & metrics that helps in decision-making
Let's discuss each of these in detail,
Build a 360 degree view of your customer
360 degree customer view is attaining an all-inclusive view of the customer preferences by leveraging the data from various touch points in the customer journey.
This kind of foundation creates an experiential relation between organization and client rather than being transactional. This is a key to an enduring customer relationships and positive endorsements.
360 degree view encompasses activities and interaction history across all channels with the way customer is related to the organization and in which context.
Based on this info coupled with the reactions to re-targeting and interest expressed in ads,
Artificial/Digital Intelligence is able to predict the scope of up-sell and cross-sell opportunities.
If your business wants to increase customer retention, drive customer LTV, or understand which customers are ready to upgrade, you need a Marketing and Technology Stack which captures customer behavior across channels and nurture them through their journey.
Here are 5 reasons why building an infrastructure to create the 360 degree view is most important:
Customers are interacting with businesses across more channels making this previously simple relationship much more complicated.



Businesses are expected to track, store and unify all customer interactions on web & mobile apps both





With fragmented customer relationships, we require new tools that help support these complex and circuitous customer journeys





You need a stack if you think of going from "How do we acquire more customers?" to "How do you grow lifetime value?"





With the introduction of the GDPR, the CCPA, protecting your customer data is crucial that ever.
Build a visitor-to-customer identity to market to your best customers,
And the best customers can be identified with a collective information in their demographic, behavioral and qualitative data
Here's what your customer identity will look like, after you set up your marketing and technology stack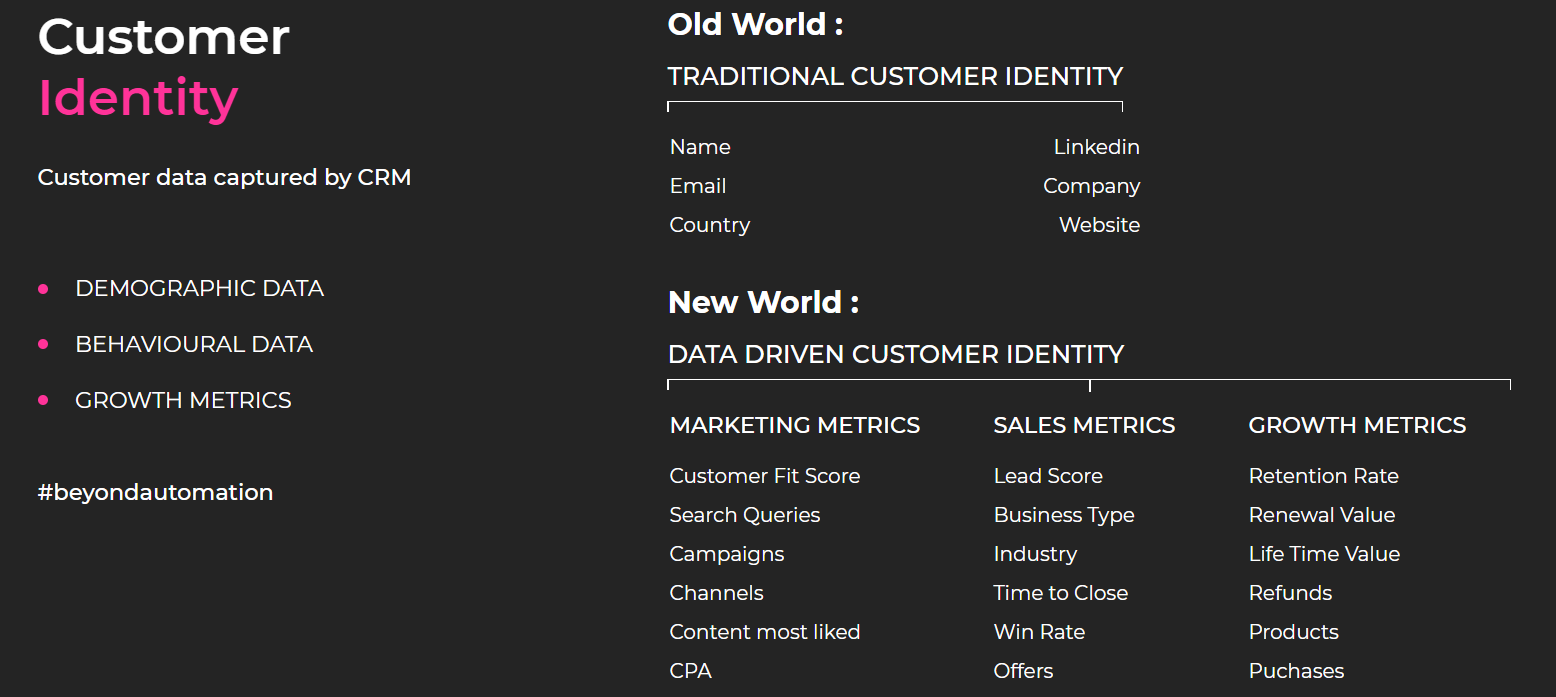 Start with a solid digital foundation
Digital foundation is a framework for empowering businesses with sales and marketing technology to build and manage Websites & Blogs, Content management system, CRM, Marketing Automation and Analytics Platform that aligns to your business goals.
Using the power of machine learning and AI tools to build an ecosystem where you understand your customers like never before.
This ecosystem captures customer journeys and create soulful personalized campaigns across funnel, that immediately connect.
For example, if you know what information your customer needs to sign-up for a free trial, you can create amazing value propositions, product messaging, sales copy and email campaigns that excites them to ask for a demo and reach at the right time. This process is called funnel nurture.
The same can be applied at a stage where your customer is 30 days into the trial and is thinking about buying, you send out highly targeted messaging, giving them information that build trust and maturity, in turn making it easy for them to convert.
After building your MarTech stack and personalized campaign set-ups, you can start seeing a visual growth story of your company and outperform your competitor in no time.
And here's the best part - everything can be setup & running on autopilot and your company grows automatically. Your customer data gets valuable overtime and is an investment that brings lifetime gains.
A successful Digital transformation strategy establishes a sense of trust and authority with Your customers to build a long term relationship.
Attract high value customers at low cost
The standard cost of acquisition is increasing day by day across all digital marketing platforms with changes in algorithm showing fewer ads.
So when customers are getting expensive to redirect at your pages, innovative ideas must be looked to ensure that High Quality Customers- developing long term valuable relationships, are getting redirected.
The 80:20 Rule for the brands is top 20% customers are worth the bottom 80% so the top 20 must be the focus of marketing campaigns.
The following four steps will help in targeting them:
#1 Identify the bestselling product of inventory
Some products are better at generating revenue than the others and with the help of analytics such information must be gathered. What attracts the first time buyers and what is the most frequented one must be noted.
#2 Select the highest value customer audience for each such product
Out of that small number of customer making highest portion of revenue, next step is to analyze the customers who purchased those specific products. Get the most out of this information and repeat the process for your best product. Delivering paid ad links to the categories that generated sales in the first place capture greater number of High Quality Customers, repeated customers for a better revenue generation.
#3 Create a similar High Value clientele
Based on the analysis of the high value customers, get to know more information of them like location, gender, interaction path, connection with the brand and many more which can be helpful in getting the reason for better sales by them and leverage it to create a look-alike clientele with targeted ads.
#4 Target the high value clientele with innovations and experiments
Test and learn approach is proven to yield significant insights and opportunities for optimization. Different placements, methods, images, and several combinations in the campaign not only keep the brand information fresh and clear in mind but also targets the audience in better way while providing valuable insights.
Make every customer experience personal
Those who want to get ahead in the business must focus on a great customer experience strategy that is the basis of lead generations and repetition of customers at your place.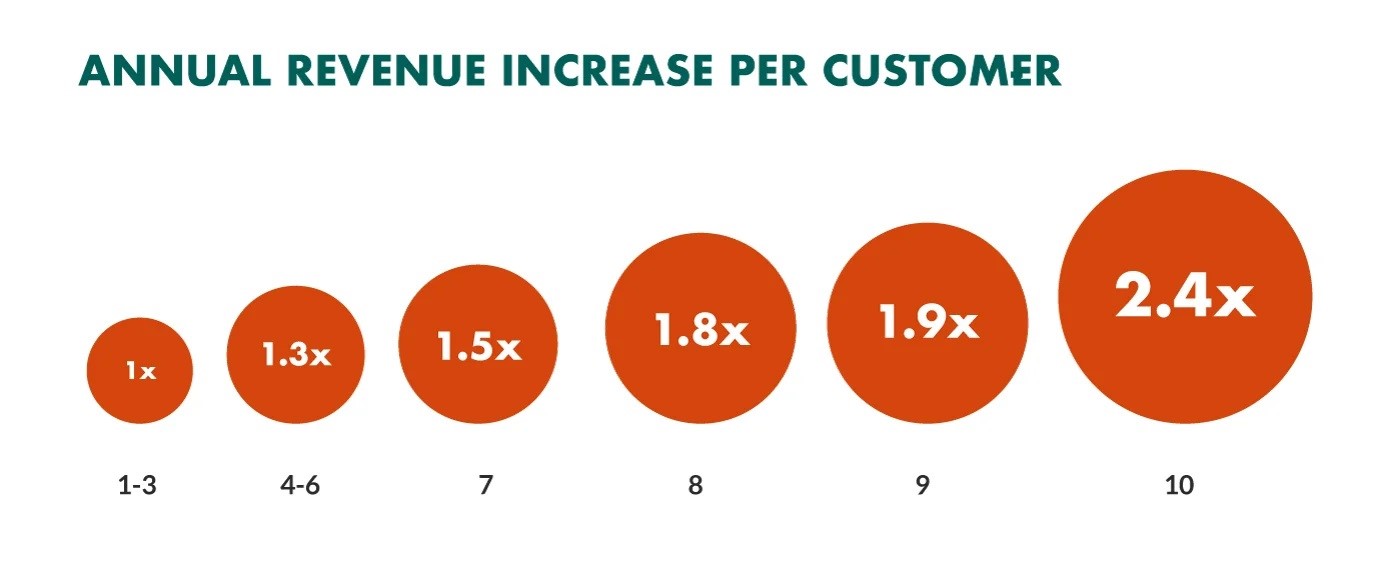 Michael LeBoeuf once remarked, "Customer satisfaction is the best business strategy". Customer on boarding experience impacts their loyalty and the way they talk about brand online and offline decides the future.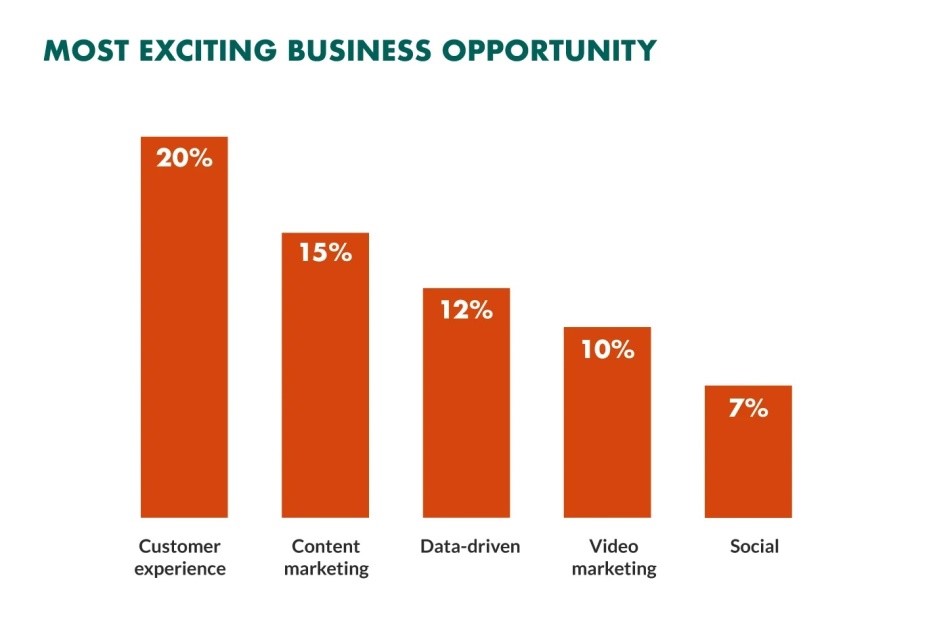 A survey of Marketing Consultant Gartner concluded that 81% of the companies expected to compete completely on the basis of customer experience in 2019.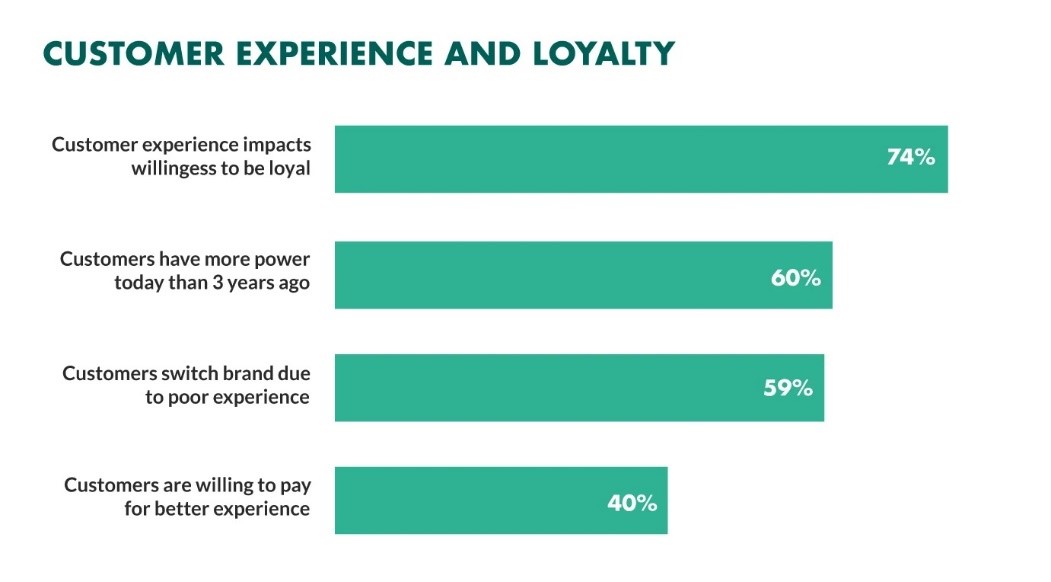 Working for the excellence at all the customer onboarding steps viz. touch points, Interactions, and engagement with the brand makes them advocate for the services.
Content Marketing and Velocity
The ability to create and deliver the quality content which leads to a greater revenue generation in a fast and easy manner; and its effective management and marketing is need of the hour.
Content velocity is attained when the content providers, designers, and the marketing team work in tandem to create an asset for your business. An effective content marketing get your right asset with the audience at a faster pace and the conversion leads to its easy monetization.
Creating a system to eliminate the barriers between the storage and managing the content through various points has several benefits. It develops the collaboration between marketing team and the creators and the content with its workflow can be managed form a searchable platform. Analysis of the highest performing assets can optimize the new campaigns as well.
Maximizing the content related sales and developing the loyal customers requires the control over the content first. This control yields the power to deliver a consistent experience with the increase in content velocity. The content strategy must be designed keeping business needs in mind and the specialized technology and tools must be used to customize and optimize the content.
Inbound and Lead Generation Campaigns
From creation of the content to lead generation campaigns, the marketers following inbound methodology have several leading edges which enable a quick business growth. Inbound marketing methodology offers a better position to your company which helps the customer in finding it easily. The strong online presence thus created, speaks more about the credibility and helps in catering the specific needs. While the outbound marketing interrupts the audience with irrelevant content, inbound forms a better and effective connection with them
Inbound marketing is a method of attracting, engaging, and delighting the peoples to witness the business growth by the values and a sense of trust for the brand.
Blogging, Social Media Platforms, Re-targeting, Creating value with content offers are some of the tools for inbound marketing.
Marketing automation, sales focused content is used to keep the visitors engaged.
Customer support, specialized communities on social media, rewarding the loyal customers, Personalization of the products to get more engagements, Surveying, taking feedback and reviews are some aspects to be followed in order to delight the customers.
All these features offer a better engagement of potential clients with the brand and have higher chances of closing the deal. This facilitates a better lead generation and enhances the sales considerably.

Analytics and Metrics help in Decision Making
If we have the cognizance about the likes and dislikes of a person with the correct information regarding the favorite brand, shop, or even holiday destination then all this prove to be advantageous in selecting a gift or doing anything special for him/her.
The same thing is applicable to the businesses while adapting to the specific ad targeting and providing the customer with product or service directly to them. Analytics and Metrics based on the consumer behavior are of great help in getting to the client.
There is an old saying that you can't manage what you don't know. While analysis and metrics are critical for all business facets, they are most critical for the sales aspect. As sales can't be based on the intuition alone analytic report are essential for better knowledge of consumer behavior, which when leveraged effectively proves to be a boon for leads conversion.
All these seven aspects when implemented in the business process have been proven to impart an exponential growth to the businesses. Not only the startups but the large established businesses also need to implement the methodology for better leads generation.
Our time-tested process of digital transformation of the business has helped several large entities to get ahead of the competitions.
The 10 step process consists of:
#1 Understanding your business goals and customer
As mentioned, getting to know the customers and the potential clients is the first step and working for their satisfaction is the strategy that has no equal alternate. As you can't manage what you don't know, understanding the business, its scope, and the goals are must to create a successful digital transformation strategy.
#2 Build right positioning and messaging for audience segments
Positioning the products and services for a strong online presence of the brand is must and the second step with us. Effective ad campaigns to target the most probable clients who have shown interest in your brand earlier has the best output.
#3 Build your website and landing pages with partner CMS systems
An effective content management system enables to make you changes in the websites very easily without needing any specialized knowledge. We create the landing pages and the overall website with a CMS system with which help anyone can make the necessary updates at any time.
#4 Set up CRM
Customer Relationship Management system has a host of benefits to offer. Easy management and facilitation of interactions between the brand and the customers is the aim of CRM system creation and the data analysis of customer's history with a company improves the business relations.
#5 Content Creation and Marketing
Creating the specialized content to target the specific audience segment is the major plus point offered here and with optimization for the search engines we provide the businesses with a better leads generation.
#6 Social Media Marketing
The most effective platform to promote the services or products is now the Social Media with around 70% of the internet user having at least one profile at any of these sites. But an effective strategy is required to create the credibility towards the brand. Absence of a specialized Social Media Campaign also proves to dent the image sometimes.
#7 Email Marketing & Automation
Marketing automation and creating leads with Email campaigns are needed to keep the customers engaged with the brand.
#8 Funnel Optimization & Inbound Marketing
The most effective strategy to involve, engage, and delight the customers without needing to spend much is efficiently and successfully implemented to help the businesses.
#9 Lead Generation
The main aim of the business marketing and all the efforts is leads generation which with specialized techniques and the domain expertise is successfully achieved in least possible time.
#10 Analytics and Dashboard
Detailed analysis of the visitors activities are segregated to get the most out of the data for the sales enhancements.
Consumers want to buy from brands they trust.
So, when you produce personalized messaging that is genuinely helpful to your audience (when they need it), you become a #1 trusted source in your space.
Learn more on how you can set up your digital transformation journey in less than 10 weeks.